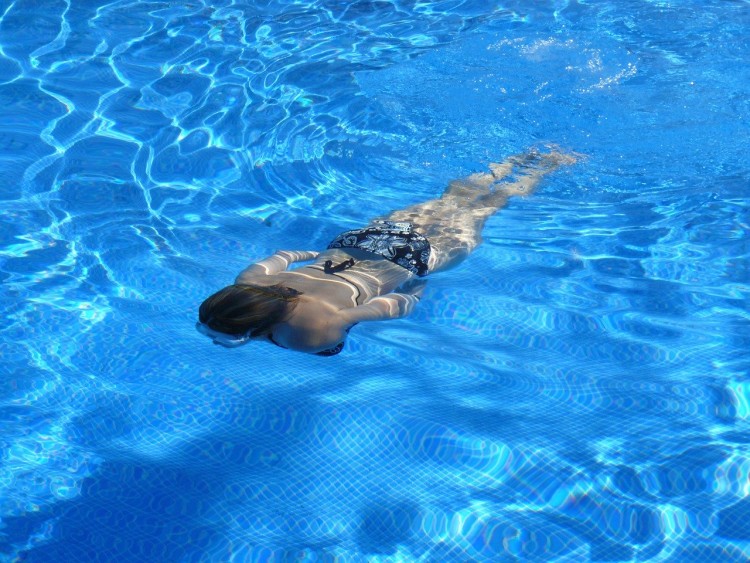 2020 June 25
Pregnancy & Swimming
Enjoy floating in the water with your bump - a pleasure for mother and child.
Especially in summer, many people love going to the pool - even during pregnancy?
Wellbeing for mother and baby
Yes, especially! Bathing & Swimming is recommended for both mother and child.
You can just go to the pool by yourself or join a course. The most important thing here is of course the fun factor! Through the movement and the pleasant splashing and the beautiful relaxation exercises, happiness hormones are released. And then not only the mother feels well, but also the baby in the belly.
Contra-Indications
However, it is important that the pregnancy proceeds without complications and that there are no contra indications (such as premature contractions, cervical shortening, infections) which would restrict swimming. If you have any questions, please consult your OB Gyn and clarify the risk.
Benefits
Muscles, tendons and ligaments
Your muscles, tendons and ligaments have become softer due to the hormonal changes during pregnancy and that is why swimming is a perfect sport during pregnancy. The water makes you almost weightless and your joints and muscles are relieved. At the same time you do a perfect training when you swim. Your back, muscles and ligaments are gently stimulated and back pain and posture problems are prevented.
Circulation and metabolism
Swimming also has a positive effect on circulation and metabolism: it increases kidney activity. This results in increased excretion and thus reduces water retention. In addition, the rather sluggish intestinal activity gets increased.
The blood backflow of the veins is supported, thus vein diseases such as thromboses and varicosis can be prevented.
Tips and hints Swimming with a Bump
Your swimming time should gradually increase (initially 5-10 minutes are sufficient). It is better to go several times a week than to do too much at once.
Your pulse should not exceed 140 beats/min. During pregnancy it is true that a light training is better for mother/child than a performance training.
Especially recommended for swimming is the change between backstroke and breaststroke. This is a way you can effectively address many muscle groups during one training.
As with all sports during pregnancy, if you feel dizzy or pain, the sports program should be stopped. Relaxation for you and your baby is the main focus.
You should remember to bring enough changing clothes and non-slip bathing shoes or flip flops. A cold, wet swimsuit promotes infections and with a growing baby's tummy it is easier to slip, because the body's centre of gravity shifts forward.
Swimming should be relaxation and pleasure. Do what is good for you. Even if you don't want to swim lanes, the simple movement in the water is good for you and your baby!
Water quality
The swimming pools are chlorinated and strictly supervised. You don't have to worry about infections through the water (but remember to change your swimsuit!). Water does not penetrate deep into the vagina during normal swimming. If you want to swim in natural waters, you should first find out about the quality of the water. The water of most lakes and rivers is not polluted today, but please double check in the internet before you go in.
Pregnancy Swimming in STuttgart:
Pregnancy Swimming Marienhospital Stuttgart (depending on Corona)
Herzallerliebst - our partner - look for aqua-fit
CORONA UPDATE
Many of the courses are currently not taking place. The homepages will inform you about the current state of affairs. From September on you can usually book courses again.
At the moment the open-air swimming pools are only open with an E ticket. Here is the link to book your ticket for the pools in Stuttgart.
Have fun in the water!!!
June 2020 - Dr. Christine Krämer
This blog post has been prepared with the greatest possible care and does not claim to be correct, complete or up-to-date."
Please make sure to visit your doctor, if you have questions or are insecure.

Tell someone of us today - thank you!
https://www.instagram.com/gravidamiga/
https://www.facebook.com/gravidamiga
or more general information about life in Stuttgart on our partner page
Kiramiga and sign up for our join NEWSLETTER.
We love what we do and hope you love it, too.
Please support us and our work by donating us a coffee or a prosecco :-)
Thank you.
---
---