Pre-Birth
Services around being pregnant
Pregnancy & Babies Module
This is a theoretical overview where you will learn all about being pregnant in Germany from the beginning up to birth - from the explanation of scheduled and additional possible examinations, midwifery care, prenatal classes, birthing possibilities, hospitals as well as shopping for baby & maternity clothes plus a hospital packing list.
And for after your baby is born information on pediatricians and scheduled examinations, postnatal classes, mother & baby groups / courses, shopping and much more.
Due to our small groups we will have plenty of time for your questions.
3 hour module: 89 Euros plus 15 Euro registration fee.
Check our calendar for upcoming courses and dates.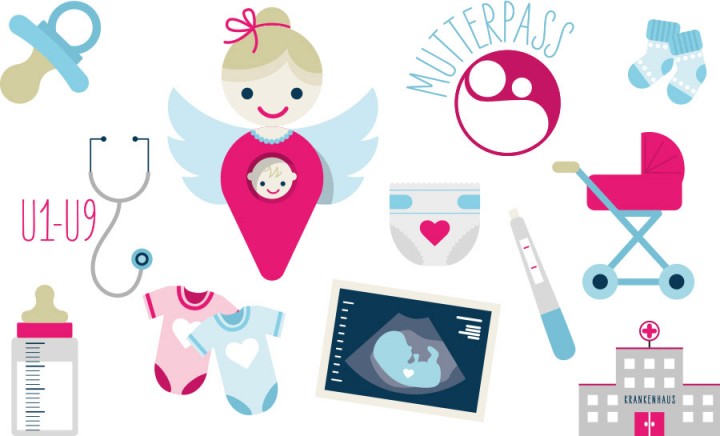 Birth Preparation Courses (in person or online possible)
In this more practice oriented course, we will focus on:
Breathing & relaxation techniques
Stage of Labour & Labour positions
The Pelvic Floor & exercises
Practical tips for you and your partner
Plus we will answer your questions individually.

We offer compact courses and of course individual birth preparation with or without your partner.
We also offer virtual classes if you are not in the Area of Stuttgart.
Prices for an individual birth preparation start from 100 Euros plus 15 Euros registration fee.
The fees for the compact courses can be found in our calendar.
This course is run either by an M.D. or a midwife.
Please contact us for more information and booking: hello@gravidamiga.com
Please find an overview in our calendar about our upcoming courses.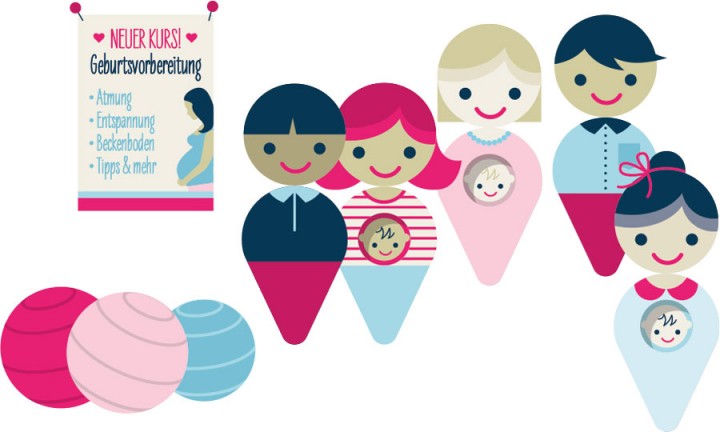 Midwife
The situation for a post-partum midwives in Stuttgart is really tight and it is not always possible to find one (usually they have to make time to visit you for at least 10 times, hence they cannot only take on a certain number of people).
Here you can read what a German midwife is supposed to do & how you can look for one (do not confuse them with the midwives in the delivery rooms - they are always there for you).
There are also fall backs in case you do not manage to find an aftercare midwife.
Please read our blog post about Alternatives for an aftercare midwife for the option you are having.
Of course you can always use our search service for a midwife (one that is paid by the German insurance) - we often manage but there is not guarantee.
Plus we have post-partum Doulas & breastfeeding experts in our team, who can come and help you with all your questions.
Breastfeeding - Courses and One-on-One
Learn more about mindful breastfeeding or breastfeeding in general in one of the courses our experts offer.
You can find them in our Calendar or contact our partners or us directly.

LINK TO OUR PARTNERS
Workshops
We offer 60 - 90 minute workshops information sessions focusing on different topics around pregnancy.
Possible topics: bonding, your Mutterpass, pregnancy problems, IGel examinations, and much more.
You can find our workshops in our calendar.
Medical Pre-Birth Services & Individual Birth Services
Diagnostics
(high resolution ultrasound) with our partner & mentor
Medical Topics - Private Consultation in person or via the phone/videocall
Our M.D. or a specialist of our team (midwife,pediatric nurse, Doula) will answer all your question and will talk with you about whatever concerns you during your pregnancy and after giving birth. From medical questions up to breastfeeding, after birth care for yourself and baby care.
first consultation: 20 minutes = 30 Euro, thereafter that 1 Euro per minute
follow up calls 15 Euro per 15 minute interval
Home Visits possible with additional travel fees.
Contact us and we will put you in touch.
Psychological counselling
Two of our partners offer psychological counselling, coaching and support for your soul via video conference (Zoom, Skype), telephone and e-mail. You can contact them with any question you may have around the changes, transitions and challenges of pregnancy, giving birth (especially traumatic birth experiences, pre-natal anxiety and post-natal depression) and family life.
Introductory consultation: 10 minutes - free of charge
First consultation: 20 minutes = 30 Euro, thereafter that 1 Euro per minute
Prices for follow up consultation sessions to be discussed with the partner.
Doula Services
A Doula is a professionally trained woman who gives one-to-one emotional and practical support before during and after childbirth. She can accompany a woman during childbirth and/or provide emotional and practical support to the family after the baby is born.
We have several Doulas in our team.
Hynobirthing Course
This is a technique and philosophy which strengthens the womens' confidence in their ability to give birth to their child naturally and in their own way with less pain. We have several course leaders in our team.

You can find our specialists on our partner page.
LINK TO OUR PARTNERS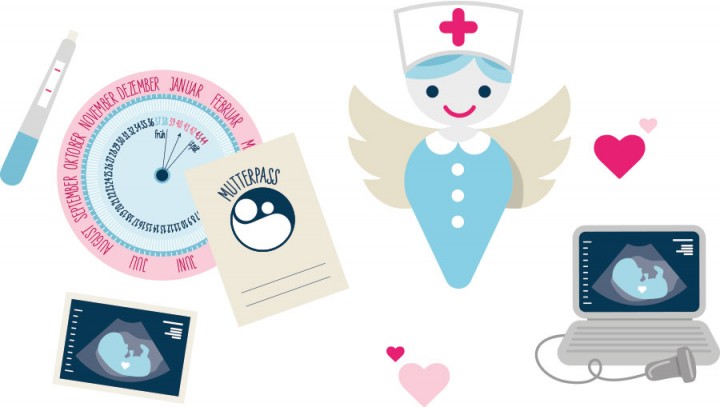 Pre-Birth Excercise
Personal Training - in person or online
Designed exactly for your needs - to make you feel good during your pregnancy.

Pre-Natal Yoga
During pregnancy your body is constantly changing, which can create stress (mentally and physically).
Yoga is a way to relax your body and your mind.

Mama-to-be Workouts
Increase your strength, feel your body and have some fun with pre-natal gymnastics of all sorts.
Here is a link to our partners:
LINK TO OUR PARTNERS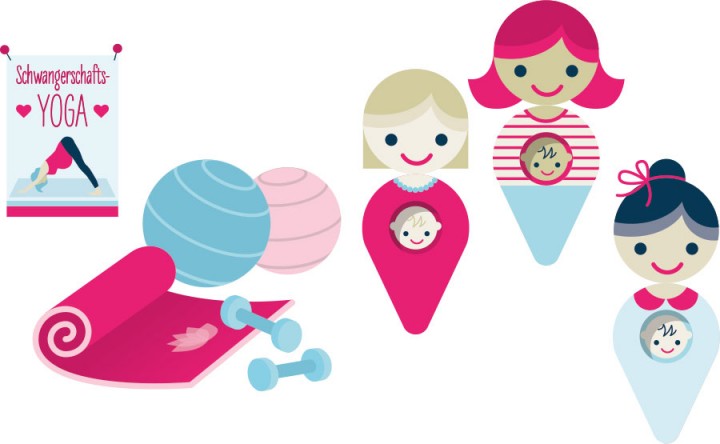 Wellness during Pregnancy
Suffering of back pain? Tired legs? or just looking for some relaxation?
We have experts in our team, plus we cooperate with some other therapists (massage, osteopathy, physiotherapy, acupuncture, taping), who can help.

Here is a link to our partners:
LINK TO OUR PARTNERS
Baby Care
Want to learn some tips and tricks from our previous pediatric nurse or one of our midwifes on how to could handle your baby, bath time, swaddling and much more.
Please check our calendar for upcoming courses or contact us directly.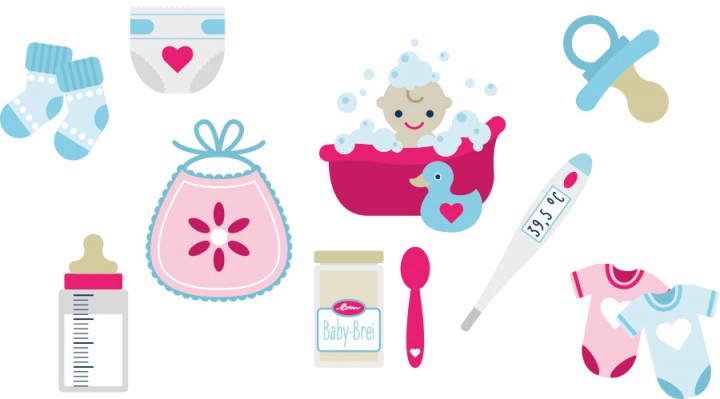 Search Services
Having a hard time to find an OB GYN, a midwife or a pediatrician?
You can either refer to our partners or alternatively we can help you with your search.
Please contact us for more information: hello@gravdiamiga.com
Delivery Room Tour

Do want to know how the maternity ward in Germany looks like, then please join us on our Delivery Room Tour.
Plus you will meet some doctors and/or midwifes and their role during giving birth in Germany.

New dates after Corona.
Here is a virtual tour of the delivery room in Böblingen.


Our calendar offers more detailed explanations and course dates.