2020 May 20
Midiaid Midwife Search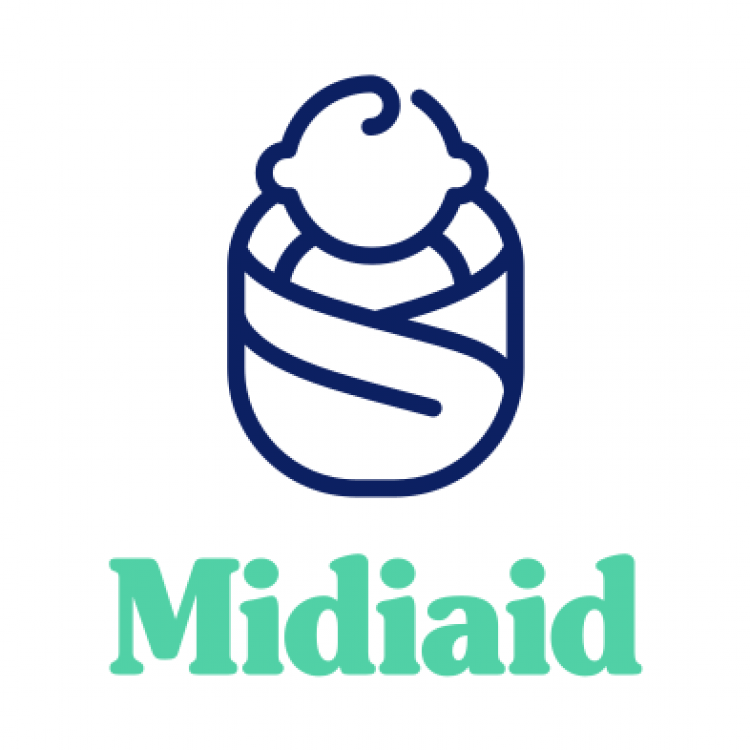 How do I find a midwife using the Midiaid midwife search?
In Germany, finding a midwife for prenatal and postnatal care is very difficult and stressful for expectant mothers. There is a general shortage of midwives - especially in urban areas there are too many expectant mothers and too few midwives. Many websites offer some kind of midwife search or contact list, but they are not effective. The main problem is that the pregnant woman has to call one midwife after the other to find out if she is available for her birth date. Many pregnant women search for weeks until they are lucky enough to find a midwife.
What do I need to do in order to find a midwife on Midiaid?
It's super easy. You can either use the search directly to send an online request to an available midwife.
On https://midiaid.de you simply enter your current zip code and the calculated due date.
You will receive a list of all available midwives with free capacities.
You can view their midwife profile and filter the results by their qualifications or languages offered.
Before you can send your first request you create a Midiaid account and enter some information about your pregnancy and your personal data. This way we can send this necessary information about you to your midwife and she will have all the important information ready.
Just click on Send Request, fill out a short form about yourself and your request is ready!
The midwife will be notified immediately on her mobile phone via the app. She will briefly check your data and then call you back for a short introductory talk. The midwife can also accept you immediately by pressing a button, which is why it is especially important to activate e-mail communication for your Midiaid profile. This way you will be informed directly by e-mail as soon as the midwife has reacted and you can discuss the next steps.
What do I do as a pregnant woman with an imminent due date?
Many pregnant women have still not found a midwife a few weeks before their due date. Time is running out and the search for a midwife does not want to end. On the other hand, many midwives want to help in these urgent cases and are prepared to make an exception beyond their capacity. Exactly this case has now been reflected in the Midiaid midwife search.
As a pregnant woman with an imminent due date (maximum 6 weeks before) you can see at a glance if a midwife is available for urgent inquiries. You can then send her a request and she will be notified directly that your case is urgent. Midwives who can help out in urgent cases are marked with a last minute requests
indicator
. This also works if you have already given birth to your baby, just enter the birthday in the date field.
What to do if no midwives show up for my area?
This means that all our midwives are fully booked at the time of your due date. Instead of searching, put yourself on the list for searching mums and let our midwives find you! Many midwives still have short-term capacities and are happy to spontaneously accept mothers who live in her area.
Go to https://midiaid.de/en/midwife-wait-list and create your Midiaid account.
With the free Basic package you can add yourself to the list for 30 days. With the Midiaid Premium account your entry is not limited in time and several midwives can contact you at the same time.
Sign up as a searching mom. Indicate what kind of care you are looking for, which additional qualifications your midwife should offer and which language you speak. Introduce yourself to the midwives and write a short intro.
Normally a midwife will contact you within a few days. If everything fits, she will send you a confirmation and book your care.
May 2020
Guestpost by Jörg Ulmer, Midiaid
This blog post has been prepared with the greatest possible care and does not claim to be correct, complete or up-to-date."
Tell someone of us today - thank you!
https://www.instagram.com/gravidamiga/
https://www.facebook.com/gravidamiga
or more general information about life in Stuttgart on our partner page
www.kiramiga.com
We love what we do and hope you love it, too.
Please support us and our work by donating us a coffee or a prosecco :-)
Thank you.
---
---