2023 April 30
HOME BASE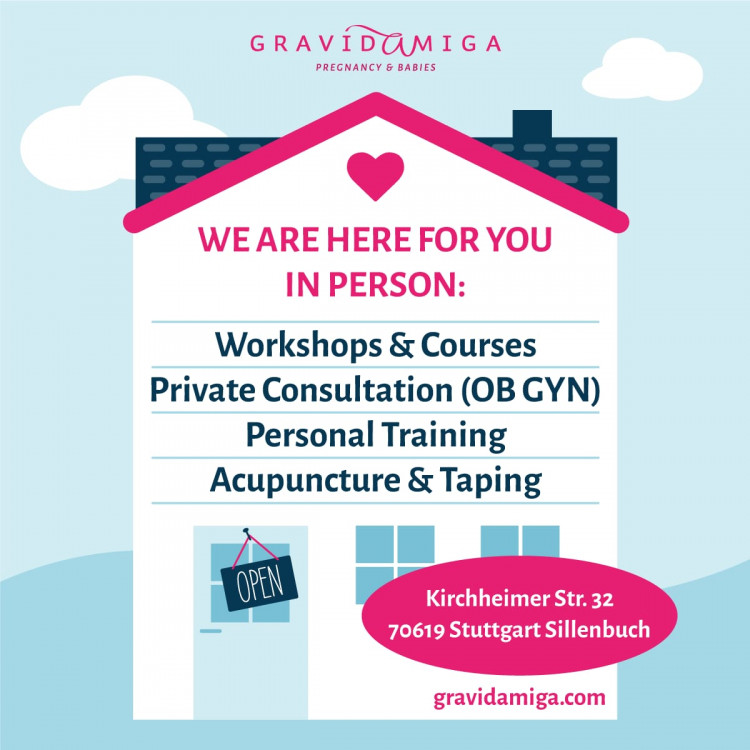 We did it - we finally have a Home Base in Stuttgart Sillenbuch.
IN PERSON COURSES - Workshops and personal consultations
We have our own little place now, so finally we can offer you in person courses and workshops in addition to our really well working online ones.

You can come by for breastfeeding issues, for taping and acupuncture (for example back, knee pain, pregnancy nausea, birth preparation and much more).

Dr. Christine offers private consultations as a second opinion to your OB GYN with a lot of time to explain.
Kira offers private postpartum recovery, personal training and holistic health coaching (to work on your overall well-being and nutrition).
We hope to welcome you SOON.
Tell someone of us today - thank you!
https://www.instagram.com/gravidamiga/
https://www.facebook.com/gravidamiga
or more general information about life in Stuttgart on our partner page
Kiramiga and sign up for our join NEWSLETTER.
We love what we do and hope you love it, too.
Please support us and our work by donating us a coffee or a prosecco :-)
Thank you.
---
---