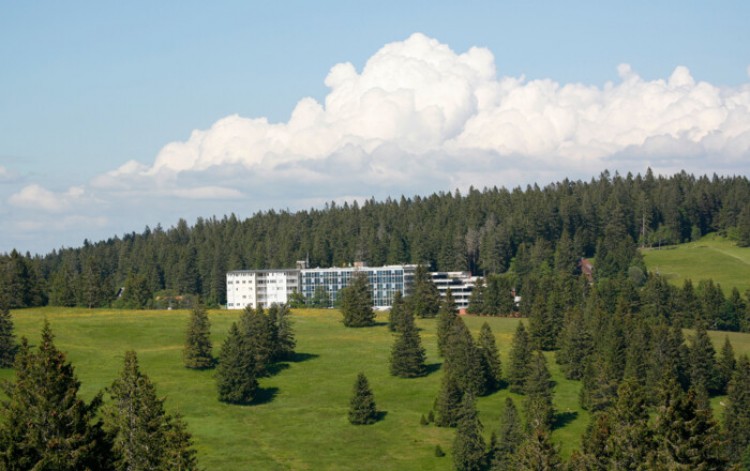 2021 October 26
Feldberger Hof
A family hotel for all generations in the Schwarzwald.
When I ask my three children where they want to go on holiday next time, there is usually only one answer: to Happy!
That means the mascot of the Feldberger Hof. We have been going to this hotel at least once a year for 8 years and we always discover something new. But let me first explain in general terms where we are going:
Feldberger Hof
The Feldberger Hof is a very special family hotel in the Black Forest.
At 1,300 metres above sea level, in the middle of the skiing and hiking area of the Feldberg, it offers countless opportunities for sports, adventure and nature & mountain experiences.
There is also great child/baby care for all ages and beautiful indoor areas.
Main Building
In the main building there is a large indoor playground and a separate toddler area, an indoor mini-golf course, a great swimming pool with water slide and splash pool, baby pool and a sauna area. There is also the HalliGalli, a large area for playing, building and crafting.
The childcare rooms are well equipped and, depending on the age, you will find the best play activities. Even teenagers get lot's of fun here with their own teenage rooms.
Fundorena, Climbing Garden & Playgrouds
Next to the main building there is also the Fundorena. A huge indoor paradise with a climbing garden, trampoline hall with toddler area, bolderarea, fitness studio, indoor playground, football pitch and an indoor riding arena. Everyone can have fun here. From grandparents to teens to the very young.
Next to the hotel is a forest climbing garden and lots of great playgrounds, some of which are hotel-owned (one is on the roof of the hotel, which we love most).
And I should not forget the baby room, where young families can feel at home with special baby swings and a cosy fireplace. And of course, we have to mention the wellness area. Here you can really let yourself be pampered. There is even a baby spa!
Children's Program
The children's program offers something new every day. From handicrafts, competitions, puppet shows, disco, night walks, campfires, survival training to swimming lessons for babies and toddlers. We were never able to take advantage of everything and every year there are new great activities organised by the very well-trained animation team.
All-Inclusive
You are catered for by an all-inclusive pension that leaves nothing to be desired. In 5 restaurants, everything you can imagine is offered.
And of course there is an extra buffet for the little ones. We often go to this hotel with grandma and grandpa and the food is always an absolute highlight for everyone. Everyone gets their money's worth.
Our personal highlight is the meal at Fannys. In addition to fondue and burgers, there are also 4 barbecue tables where you can barbecue with the whole family. A culinary highlight.
ROOMS
You can stay in different rooms and there are great solutions even for large families. We have often two junior suites with connecting doors. From these you have a fantastic view of the Seebuck and the beautiful landscape. Baby and children's equipment is of course always available in the rooms. (You can even borrow prams and carriers from the hotel).
OUTDOORS
Apart from what the hotel offers, you can either explore the many hiking trails in the Feldberg area directly from the house or take advantage of the numerous leisure activities offered by the Hochschwarzwaldcard, which is included for stays of 2 nights or more. We always do endless things there. Our highlights are definitely the summer toboggan run, a boat trip on Lake Titisee and a gondola ride up the Seebuck.
We have stayed at this hotel both with a small baby and now with a teenager. For all of them it was always a wonderful stay and definitely worth the money. Just try it out!
Here is a general blog about Kinderhotels / Family Hotels on Kiramiga.
October 2021 - Dr. Christine Krämer
This blog post has been prepared with the greatest possible care and does not claim to be correct, complete or up-to-date." Picture credit - Feldberger Hof & Kira/Christine

Tell someone of us today - thank you!
https://www.instagram.com/gravidamiga/
https://www.facebook.com/gravidamiga
or more general information about life in Stuttgart on our partner page
Kiramiga and sign up for our join NEWSLETTER.
We love what we do and hope you love it, too.
Please support us and our work by donating us a coffee or a prosecco :-)
Thank you.
---
---