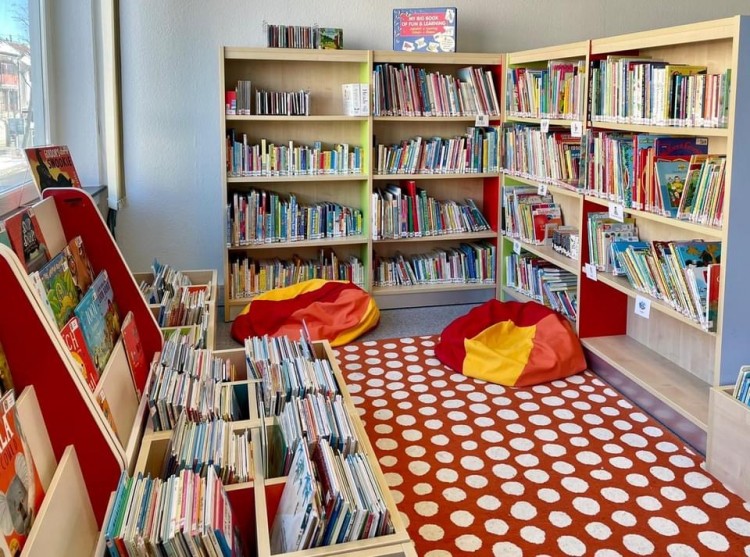 2020 March 24
CEL - Children's English Library in Stuttgart
Books, Games, Activities and more for the English Speaking Community - not only for Expats.
The CEL is a volunteer run community with around 200 members (needless to say they are always looking for new volunteers to help out at the desk or run workshops).
Native English speakers or those who enjoy speaking English can meet up with likeminded people and provide their children with a fun place where they can interact with the English language.
Over 8000 books & games
It offers over 8000 books & games from board books, picture books & fairy tales for the little ones right up to teenage books and non-fiction. There are also lots of audio books, games and puzzles. You can either read and play during their opening times at the library and interact with other visitors or borrow up to 15 books/ games /puzzles at a time to enjoy at home. Usually the rental period is 4 weeks but a renewal via Email can be easily done. Just do not forget to turn them in on time, as fines apply if you don't. But a reminder email helps keep you on top of things!.
The library orders books regularly around the year and happily takes request and suggestions.
Grown-up books, too!
And if you are in need of some new literature – there is a book exchange available for adults, too. Within the fully equipped kitchen where visitors can either make a coffee or tea or prepare snacks for their little ones, lies an adult book exchange – simply bring a book that you're done with from home and take home one of the books available. No one need walk away empty handed after a visit!
Weekly events
As well as being a library, the CEL also hosts regular weekly activities such as:
Rhyme Time on Fridays between 10:30 – 11:00 for children 0-3 years
Friday Fun Crafts & Storytime at 15:30 for children 3-6 years
The lovely playground across the road is also a great way to finish off a visit.
Special workshops are conducted throughout the year particularly around festive holidays, such as biscuit baking, crafting, Christmas yule log crafting, felting…which are free for members. Check the website for more details and reserve your spot in advance.
Support the community
Looking for volunteering opportunities in English? There are lots of ways to help out at the CEL. Coordinators are always looking for members to lead a Friday Fun Crafts & Storytime session or work the front desk during opening hours. If you'd rather work behind the scenes, you could join the stock working group which maintains the library's catalogue and suggests new titles to purchase. The library provides free training for desk and stock working group volunteers. For more information, send a note to info@celstuttgart.de.
The CEL is a lovely place and there is a lot more than just books. Enjoy some good company with a cup of tea or coffee, too.


How to contact them:
Children's English Library
Hauptstr. 19
70563 Stuttgart Vaihingen
+49 (0)711 410 06 419 (during opening hours only)
Official Facebook Page: Children's English Library e.V.
There is a separate FB page for members only
updated February 2020 by Kira Neumann and Vanessa Ulmer & Vanessa Cisz from the CEL
This post has been prepared with the greatest possible care and does not claim to be correct, complete or up-to-date."
Tell your friends about us today - Thank you!
We love what we do and hope you love it, too.
Please support us and our work by donating us a coffee or a prosecco :-)
Thank you.
---
---