2020 April 03
Baby & Mommy Shopping List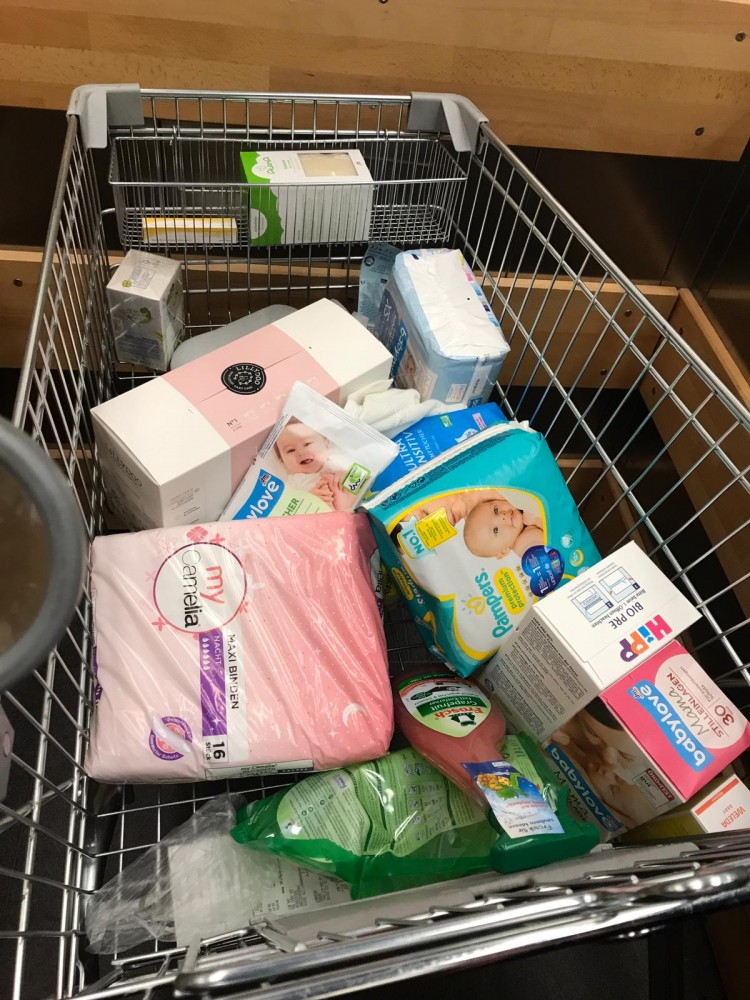 or what might be useful to have.
Clothes
Baby clothes should be functional and practical at the same time and protect your darling from the weather.

Our recommendation:
Six to eight cotton bodies (size 50/56 and 62) long & short sleeves depending on the time of the year
Four to six baby rompers (size 50/56) or shirts (wide neck) /pants
one or two cotton jackets
Two pairs of baby socks or wool shoes (depending on the season)
A baby overall for outside - material depends on the season (size 62/68)
cotton/wool hat
A pair of winter gloves (without thumbs) if you give birth in winter
six to eight muslin cloths (for splitting)
for Mommy: Nursing bras or tops and nursing shirts without underwire, button down shirts

Please wash all new clothes at least 1-2 times without softener (allergies)
Equipment
Babies sleep a lot in the first few months.
For sweet dreams, we recommend the following equipment - for the sleeping arrangements, please investigate yourself what fits for your family:
Bassinet / Crib / Cradle / Baby Bay or bed with mattress (not too soft)
Two waterproof cotton sheets to protect your mattress (also advisable for the stroller)
Two sheets / fitted sheet
Sleeping bag (no pillows and no extra blankets due to risk of suffocation)
Baby rug
Pacifier or Dummy (optional)
a light blanket for summer / winter (stroller or naps) not for the night (sleeping bag for the night)
a heating lamp for the diaper change table
Care
Newborn diapers (start with 3 packs)
Diaper pail (with lid)
A soft pad for diaper changes
Wet wipes (or warm water e.g. thermos flask)
Baby oil
Baby Nail Scissors
Bath thermometer
Hooded towel
Washcloths (many!)
Cream for a sore butt or nappy rashes
Cold cream or sun cream (later)
for Mommy: thick sanitary towels/napkins, breastfeeding pillow, cooling pads
Transportation
You need a special baby seat for the car.
Infant carrier (Size 0/0+), please check that it is accident free and normed
Pram / stroller
a foot cover for the infant carrier or pram (kleiner Fußsack e.g. Muckisack) for winter babies
a baby carrier (if you like) e.g. Babyborn, Manduca, Dydimos or Ergo Baby (not every baby likes to be carried - we recommend to buy the carriers once the baby is born to see if your baby likes to be carried and to find the right carrier for you and your baby)
for Mommy: a diaper bag or backpack
Feeding
Mommy needs: if you are breastfeeding you need nursing bras / vests, nursing pads, nipple cream and maybe nipple shields. Aloe Vera pads like Multi Mam Kompression (pads) are a great for sore nipples (see more recommendations in the blog about Mastitis (breast infection) and Helago Oil.
Optional a milk catch for the other breast if you are leaking while feeding.
Optional - a nightlight which you can use to feed and keep the room dark but see something.
Baby needs: if you are not breastfeeding and for emergencies (in case there is a breastfeeding issue):
Infant formula for babies (H0 or HA (in case of allergies in the family) / but definitely PRE) - premixed or powder
Baby Bottles with teats (if you breastfeed and feed formula there are special ones to avoid a confusion e.g. Medela Calma)
Brush to clean the bottles
Thermos flask for the warm water to take with you
little tupper containers to take the milk powder with you already measured to take with you
Sterilizer (optional)
bottle heater (optional)
Here is a link to the stores in Stuttgart Area.
April 2020 - Gravidamiga
This blog post has been prepared with the greatest possible care and does not claim to be correct, complete or up-to-date."
Picture credit:Pixabay

Please follow us and tell someone of us today - thank you!
https://www.instagram.com/gravidamiga/
https://www.facebook.com/gravidamiga
or more general information about life in Stuttgart on our partner page
Kiramiga and sign up for our join NEWSLETTER.
We love what we do and hope you love it, too.
Please support us and our work by donating us a coffee or a prosecco :-)
Thank you.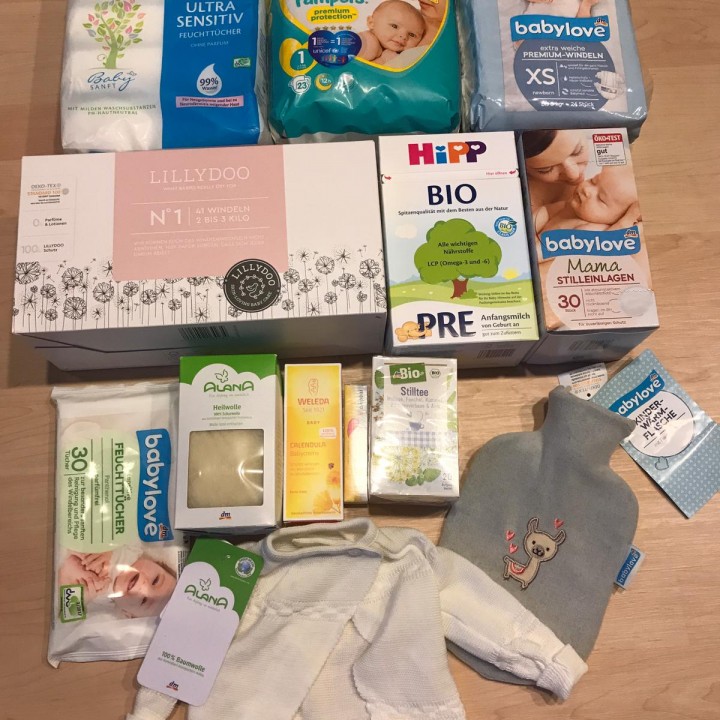 ---
---