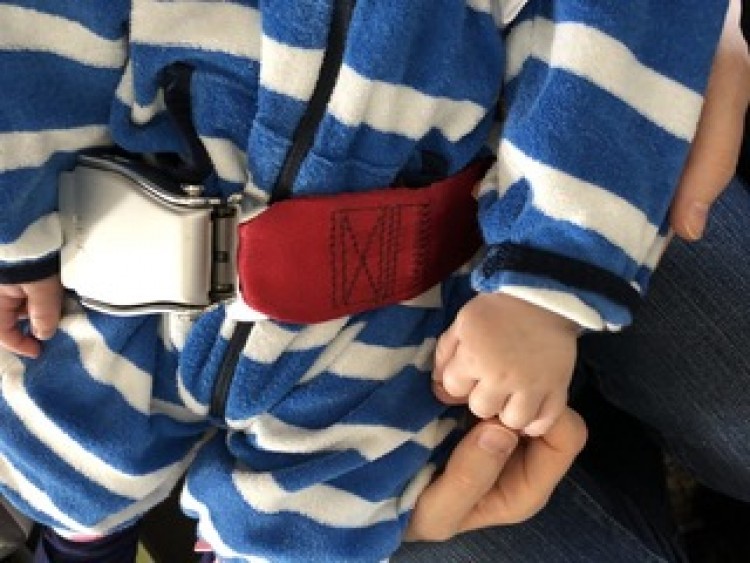 2020 June 10
Air Travel with your baby
Tips on travelling by air with your baby.
Normally a baby can fly when it is 1 week old, but you should ask you pediatrician first.
Booking
Your baby needs a passport - be aware that some countries like the US the in Germany usually issued Kinderreisepass is not enough. You need a real passport with a biometric photo.
Booking your baby you can either chose not to have a spare seat (free) or book their own seat (e.g. you want to bring a car seat).
Children who turn two years old during the trip will need their own seat.
Please note that for safety reasons some airlines have the rule of one baby per adult. Some allow one baby on the lap. Another baby would need to have its own (paid) seat and car seat. Please check this with the airline before flying.
The below is some general information and might differ from airline to airline. Please make sure to check with your carrier or the travel agent to be sure about your airlines requirements, restrictions and offers.
Child seat/baby carrier
A child car seat or baby carrier can be used to increase passive safety for infants and children (up to the age of about 7 years) on board. You can take them for free with you. But you need to book a separate seat for the baby (mostly they have special offers for you and you must not pay the full price - again all of the above depends on the airline).
Baby cots
On most longer flights there are special baby cots (Baby hammocks) ready for you. The beds are perfect for babies under 11 kg body weight and under 67 cm height. The number of baby cots on board is limited and this offer also depends on the airline. Make sure to reserve one prior to flying.
Airport
Usually at the airport there is either a free stroller service (you check in your stroller into bulk luggage) or you can take your stroller with you.
At any rate it is good to have a baby carrier to have your hands free and your baby safe.
Make sure to pack your diaper bag to easily access the necessities (diapers, pacifier, toys)
Liquids & Security
Normally liquids are not allowed through security. This is different with a baby/toddler.
You are allowed to take their water/liquids with you (depending on the airport they might make you try it though)
Airplane
Seat belt
You will receive a special seatbelt for your baby and the staff will help you with using it. A car seat or other child restraint is a safer option.
Ear Pressure
When you fly help your baby balance the (ear)pressure by giving them a pacifier or feeding them, when the plane is climbing and descending.
Changing Tables
Mostly changing tables are located in the washrooms on board and often there are also diapers on board.
Liquids
the planes have water for your formula.
Luggage
There is always the possibility to book a passenger assistance or a porter service to make your travel easier in transit and arrival.
More Tips from other Moms
And here you can find a great file with TIPS from our whole Gravidamiga Family for your travel plans.
If you want to receive this PDF and cannot download it, please write us an email.
And here is a blog from Anna with more ideas about travelling with small humans.
Travel Safe!


May 2020
Dr. Christine Krämer & Kira Neumann
This blog post has been prepared with the greatest possible care and does not claim to be correct, complete or up-to-date."
Please make sure to visit your doctor prior to flying being pregnant or with your baby.
Picture credit: Living in Stuttgart
Tell someone of us today - thank you!
https://www.instagram.com/gravidamiga/
https://www.facebook.com/gravidamiga
or more general information about life in Stuttgart on our partner page
Kiramiga and sign up for our join NEWSLETTER.
We love what we do and hope you love it, too.
Please support us and our work by donating us a coffee or a prosecco :-)
Thank you.
---
---