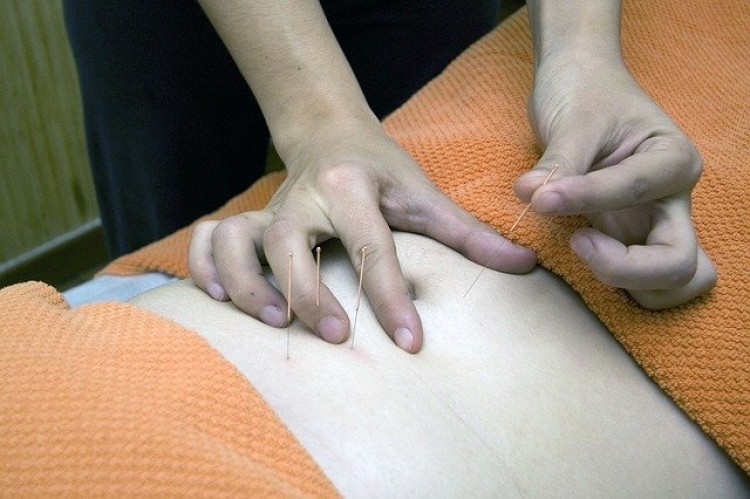 2020 October 20
Acupuncture during pregnancy & postpartum
Acupuncture can help relieve pregnancy and postpartum discomfort
Acupuncture is a treatment method of traditional Chinese medicine (TCM).
The insertion points of the needles are oriented along the so-called meridians (energy channels according to TCM)
and are located on the basis of anatomical bone and muscle structures.
The puncture is rarely painful and sterile disposable needles are always used.
The duration of an acupuncture session is about 30 minutes.
FIELDS OF APPLICATION OF ACUPUNCTURE IN PREGNANCY:
Shortening & facilitating birth (as of week 35, once a week)
Heartburn
Insomnia
Back problems
Headache / Migraine
Nausea
Water retention in legs & hands
Carpal tunnel syndrome
Fear
AREAS OF APPLICATION PostPartum
interference suppression of sectional seams
Water retention
Stress
Possible but seldom: Side-effects
trigger of labor contractions
dizziness
increased child activity
very seldom the needle is painful or you can feel some discomfort (which might lead to the removal of the needle).
Midwives and medical surgeries offer acupuncture and will answer any questions and offer recommendations.
Depending on the health insurance company, acupuncture may be associated with additional costs or must be paid privately.
Some health insurances have a sort of maternity programme, which includes acupuncture among other things.
Just ask or make an appointment with us or our partner Herzallerliebst in Esslingen and Stuttgart Bad Cannstatt.


Oktober 2020 Gravidamiga & Michaela Buss - Hebamme - Herzallerliebst
This blog post has been prepared with the greatest possible care and does not claim to be correct, complete or up-to-date."

Tell someone of us today - thank you!
https://www.instagram.com/gravidamiga/
https://www.facebook.com/gravidamiga
or more general information about life in Stuttgart on our partner page
Kiramiga and sign up for our NEWSLETTER on our website.
We love what we do and hope you love it, too.
Please support us and our work by donating us a coffee or a prosecco :-)
Thank you.
---
---