The little Nestling Place
Pre & Post-Natal Services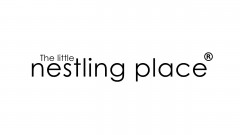 Maternal & Newborn support
Cert. Baby Massage, Newborn Nurture,
Hypnobirthing instructor, former pediatric nurse
I am a
Certified Baby Massage and Newborn Nurture Instructor with a
passion to; empower families, provide nurturing support and sound knowledge, through your loving touch using techniques from beautiful ancient art of baby massage.
Certified to teach you adjusted baby massage techniques for you and your baby with special congenital childhood conditions and/or medical devices so you can enjoy bonding and feel safe and confident massaging your baby.
Certified Hypnobirthing Instructor offering a private, one to one, 4 week online course to prepare your mind and your body to birth calmly and in control. Using tools to contribute to your positive birth experience to leave you feeling empowered.
Offering:
Small Groups
Private One to ones
Workshops
Home Visits
"When something is organic it's; kind, friendly, gentle, safe, healthy. Nourish your baby's body, mind and soul with your gentle, loving organic touch". - Josette TLNP.