Maine Familienagentur
New in Frankfurt Area?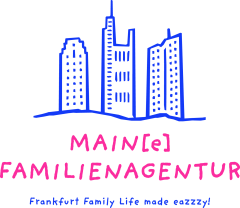 Tailored everyday family life & leisure organization for Expatriates, pregnant women, new and working parents as well as new families in Frankfurt.
Incoming. Into Frankfurt. Into family life.
It's not always easy finding your way around in a new environment.
Sandra Hinrichs is an expert in these matters.
As a German/English speaking mom of three who knows the challenges of daily family life, her agency supports your family individually and creatively to settle in into your new life in Frankfurt.