Madeleine Micke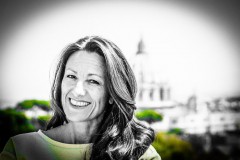 Holistic health and nutrition counseling
My name is Madeleine Micke and I'm a mother of 3.
Actually we have been living in Italy since 2017 and will be returning to our homebase Ludwigsburg for the foreseeable future.
I have been passionate about nutrition since the birth of my first son in 2004.
During these years I have accumulated a great deal of knowledge that ultimately led me to study "holistic health consultancy and nutritionist". After I have specialised as a nutritionist for pregnant women, nursing mums, newborns and young children.
With my own children I have learned how important it is to lay the basis for healthy growth at an early stage and to adapt it to the respective phases of life.
The influence on the health of a child begins BEFORE the birth with the nutrition of the expectant mother.
Fortunately, we have a lot in our own hands!