LeiDoula - Anya Blower
Mindful Breastfeeding Practitioner & Doula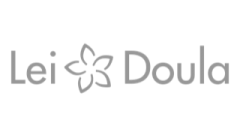 Mindful Breastfeeding Support & Post-partum Doula Services

Women should, I believe, have all the information available to them to make informed choices in this new era of their life.
What I offer:
Antenatal Mindful Breastfeeding Class (180 euros)
A 3 hour (divided into 2 sessions) comprehensive course for parents to be, all about how to best prepare for your breastfeeding journey, how body and mind connect, the anatomy of breasts and milk, normal feeding behaviour for babies and troubleshooting. Can be held online, privately or in a small group.
One on One Mindful Breastfeeding Support (60 euros)
An hour of One on One support and troubleshooting help with breastfeeding, using mindfulness to support feeding and relaxation. Can be offered online.
New Parent Mindful Breastfeeding Support (120 euros)
6 Weekly group sessions to support breastfeeding and mindfulness.
As a group and can be held online.
Postnatal Doula (60 euros)
To support you after the arrival of your little one, in the capacity of a Postnatal Doula.
Sessions booked by the hour with a minimum of 2 hours per session.