2022 April 19
May 22 - Courses & Workshops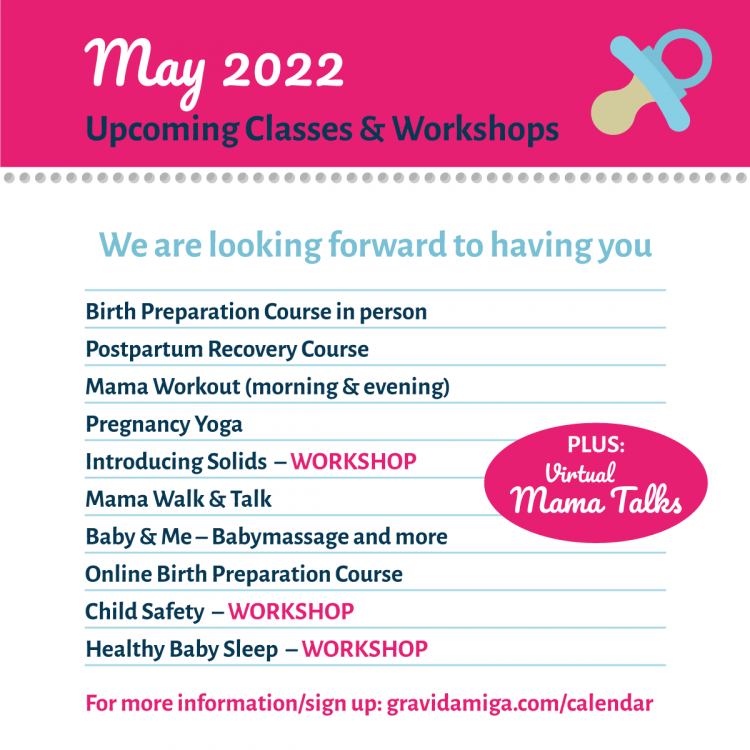 Have a look at courses & workshops from Gravidamiga in May.
We are so happy we were able to finalise so many courses, workshops and meet-ups in May and are excited to meet YOU.
We also have a NEW course - a Video-on-Demand breastfeeding & formula course with a hand-out and a life Q&A session.
Booking as usual via our Calendar.
We love what we do and hope you love it, too.
Please support us and our work by donating us a coffee or a prosecco :-)
Thank you.
---
---